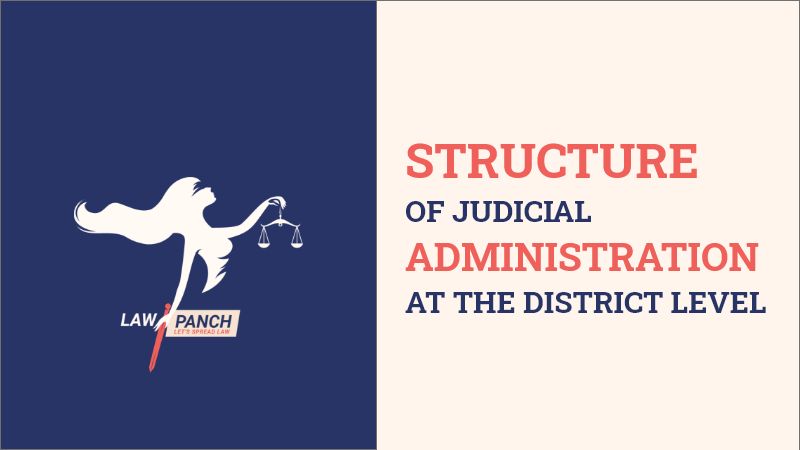 The court at the district level and below are known as the Subordinate Courts. There are different courts in each district to judge both civil and criminal cases. All the subordinate courts function under the supervision of the High Court concerened.
CIVIL COURT :
strict of a province. It deals with civil material only. The civil courts consist of District Judge and Civil Judge Class I, II & III.
CRIMINAL COURT :
This court is located in the district of each province. This court has the power to charge criminals to death punishment. The criminal courts comprise of session judge, Additional session Judge and Judicial Magistrate Class I, II & III.
REVENUE COURT :
A court having jurisdiction under any local law to entertain suits or other proceedings relating to the rent, revenue, or profits of land used for agricultural purposes.
Words generally used in the Court and their meanings
| | | | |
| --- | --- | --- | --- |
| English | हिन्दी (Hindi) | English | हिन्दी (Hindi) |
| Arrest | पकड़ना | Raid | छापा |
| Charge | प्रभार | Rop | लूटना |
| Convict | सिद्धदोष | Steal | चुराना |
| Guilt | अपराध | Vocation | व्यवसाय |
| Judge | न्यायधीश | Incapacity | असमर्थता |
| Prosecute | अभियोग चलाना | Defamation | मानहानि |
| Sentence | वाक्य | Judicial stamp | न्यायिक मुद्रांक |
| Suspect | संदिग्ध | Hazardous | English |
| Testify | साक्ष्य देना | Immuned | उनमुक्त |
| Trial | परिक्षण | Banking | महाजनी |
| Verdict | निर्णय | Duty stamp | मुद्रांकशुल्क |
| Victim | शिकार | Date of hearing | तारीक |
| Witness | साक्षी | Bail | ज़मानत |
| Accuse | दोषारोपण करना | Presence | हाजरी |
| Admit | स्वीकार करना | Distort | फर्द बयान |
| Allege | आरोपित करना | Deed | विलेख |
| Assault | हमला | Honararium | मानदेय |
| Outlaw | डाकू | Acquisition | अर्जन |
By – Govind Kumar Parbat