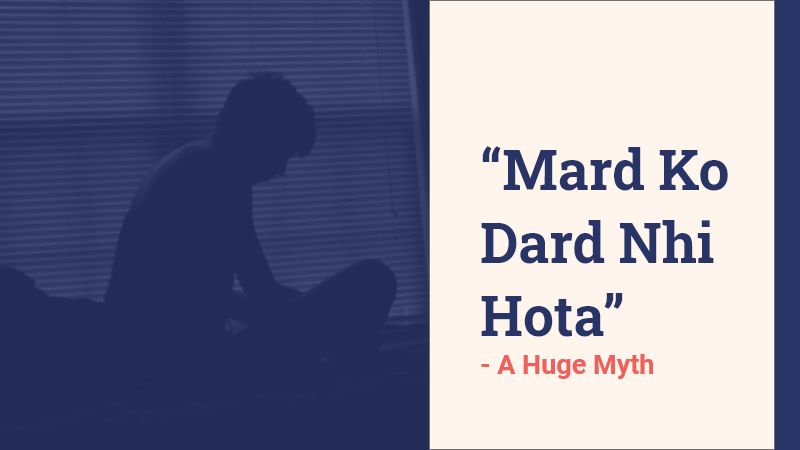 Mard ko dard nhi hota , this sentence is quite famous all over India, these words are used even as a joke statement in a conversation between friends, family, and even in social groups. Meanwhile, ' JUSTICE FOR MEN' is a shocking and strange statement to them. So, the question is why these words are like an alien( unknown)?
Answer to the question is, it is strange because of the societies deeply rooted forced belief like,
" mard ko dard nhi hota"
" Aree who mard hai"
" ladke rote nhi"
and many more statements which are part of men life as they are reminded frequently that they are male.
According to me, the indifferent attitude of Indian law towards men is a mirror image of the deeply rooted societies belief. Today we talk about equality because Article 14 of our Indian constitution talks about equality before the law without any discrimination. But when we jump in society there is only one meaning of equality that is women equality. Women have many more powers then men in Indian law not in society because women is inferior to men in the society. The powers given to women by law is against the idea of gender equality. There are huge group of women which think in the same way.
Indian legislation has ignored the fact that men can also be victims of different crime. There is no crime like sexual abuse or assault done with men according to Indian law. Why men is not considered victim under section 375, 354A, 354B,354C, and 354D of Indian penal code. Only section 377 of the code talks about sexual violence against men but it incorporates only penile sexual intercourse.
Gender equality includes men too. The issues of crime against the males in India remains unsupported and unreported. Nobody wants to raise there voice against the wrong done to them even the victims because of the society and Indian law which acts indifferent towards such crimes.
There are not one or two crimes committed against men in our country. These are lists of crimes committed against men in India:
Rape
Trafficking
Forced Marriage
Domestic violence
False Dowry cases
False Rape and other charges against men by women
Kidnapping and Abduction
Most important Family Pressure for earning and many more
Above crimes are unnoticed and unreported which results in Depression, Suicide, Divorce, moving toward crime world and many more.
The men victims do not speak about the crime not because, ' MARD KO DARD NHI HOTA', because,
Of family pressure
Society do not allow a weak men
They deny the crime and keep mum just like women victims of Domestic Violence
Fear of False charges
The Paralyzed Indian law which ignores the fact men being victims of non-penile sexual assault.
Therefore, the conclusion drawn is as simple as saying, 'ladke rote h', ' Mard Ko bhi Dard Hota hai'. There is no doubt that the rate of crimes against the women in India is much more higher than crimes against men. There is no comparison between both the crimes because the percentage difference is like the distance between the north and south pole of the earth. But the fact cannot be ignored that the crime committed against is unsupported and unreported this may be major reason indifference of percentage. As said above according to me main reason for ignoring the pains of Indian men is the myth and deep mentality rooted in the mind of our society. Men too have heart, body made of muscles not made of metal, they to feel the pain of being forced, and sacrifice their life to save prestige of family image in the heel called society. Attitude of Indian law toward men seems mere mirror image of the societies thought. So, let's make ' JUSTICE FOR MEN' new common, new normal statement with the team of LawPanch and delate the myth created by dangerous side of the society that, ' MARD HAI WO USKO DARD NHI HOTA" and create new statement
"MARD HAI PER UNKO BHI HOTA DARD HAI"

By – Nidhi Kumari